LUNCH – AN EGGWORK SUNDANCE SHORT FILM
LUNCH – (3:42) – An office worker enters a corporate cafeteria with an obscene lunch and an overwhelming desire to get fired.
Festivals – Sundance, SXSW, Florida Film Festival, Empire State, Animatter, DC Independent, Arizona Film Festival, US Comedy Arts, Asbury Short Film Festival, American Independent, Worldwide Short Film Festival, Three Rivers Film Festival, Moviefone, Murphy's Cat Laughs, The Valley Film Festival, Rehoboth, Antelope Valley, Film Hafizasi, Turkey (December 22, 2014). Broadcast – The Sundance Channel, HBO, Canal Plus, IFC
Cast & Crew – Written & directed by Matthew Ehlers, Starring – Michael Koldan, T.J. Zale, Maria Sanguedolce, Also starring – Marc Raco, Eric Austin, Andrew Cowen, Liz Cameron, Kenneth Dauer, Kathy Dauer, Sonia Vassell, Doug Harradine, Daniel Mejak, Cinematography – Tim Wainwright, Assistant Camera – Halle R. Amick, Gaffer – Doug Buckley, Assistant Director – Jane Ford, Music – David DiIorio, Grips – Derek Madonia, Charles T. Lawlor, Carpenter – Mark Casey, Co-Editor, Sound Design – Chris Bauman, Sound Mixers – Dave Pisani, Dan Marcellus, Production Assistant – Vasiliy Baziuk
WHO'S YOUR DADDY – AN EGGWORK SUNDANCE COMEDY SHORT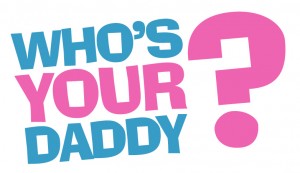 Who's Your Daddy? (3 min 18 sec) Official selection – Sundance Film Festival – A mysterious lothario invades a small town, leaving a group of angry husbands in his wake.
Festivals – Sundance, SXSW, Woodstock, Just For Laughs, Abitibi-Témiscamingue, 1 Reel, & Farmington Funny Film Festival. Broadcast – Comedy Central, The Sundance Channel, CBC Television
Written & directed by Matthew Ehlers | Starring Michael Koldan, Elizabeth Cameron, Kevin Dedes, Amy Smith | Producer Joe Alessi | Cinematography Timothy Brown | Art Director Jane Ford | Line Producer Mitje Raschi | Gaffer PJ Gaynard | Music The Respect Sextet | Grip Marc Mayer | Sound Chris Bauman, Aaron Austin, Dan Marcellus
AUTOBANK – AN EGGWORK SUNDANCE COMEDY SHORT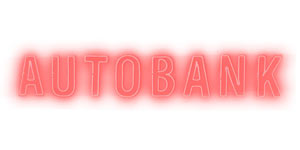 Autobank (02:18) – A bank teller deals with ennui and the strangest customer ever.
Festivals – Sundance Film Festival, IFP Buzz Cuts, Maui, Lake Placid, LA Shorts, Anit Matter, 1 Reel, & Woodstock. Broadcast – Comedy Central, Universal Networks UK
Written & directed by Matthew Ehlers, Produced by Joe Alessi, Starring Daniel Mejak, Ken Dauer, Marianne Buckley, Cinematography Timothy Brown Assistant Camera Halle R. Amick, Production Sound Chris Bauman, Location Manager TC Pellet, Production Designer Jane Ford, Art DirectorShawn Smith, Props Joe Hynes, Matt Long, Set Scenic Amy  McIver, Transportation Harry Ford,Electrics Superstars Derek Madonia Charles Lawlor, Production Stills Vasiliy Baziuk, TC Pellet