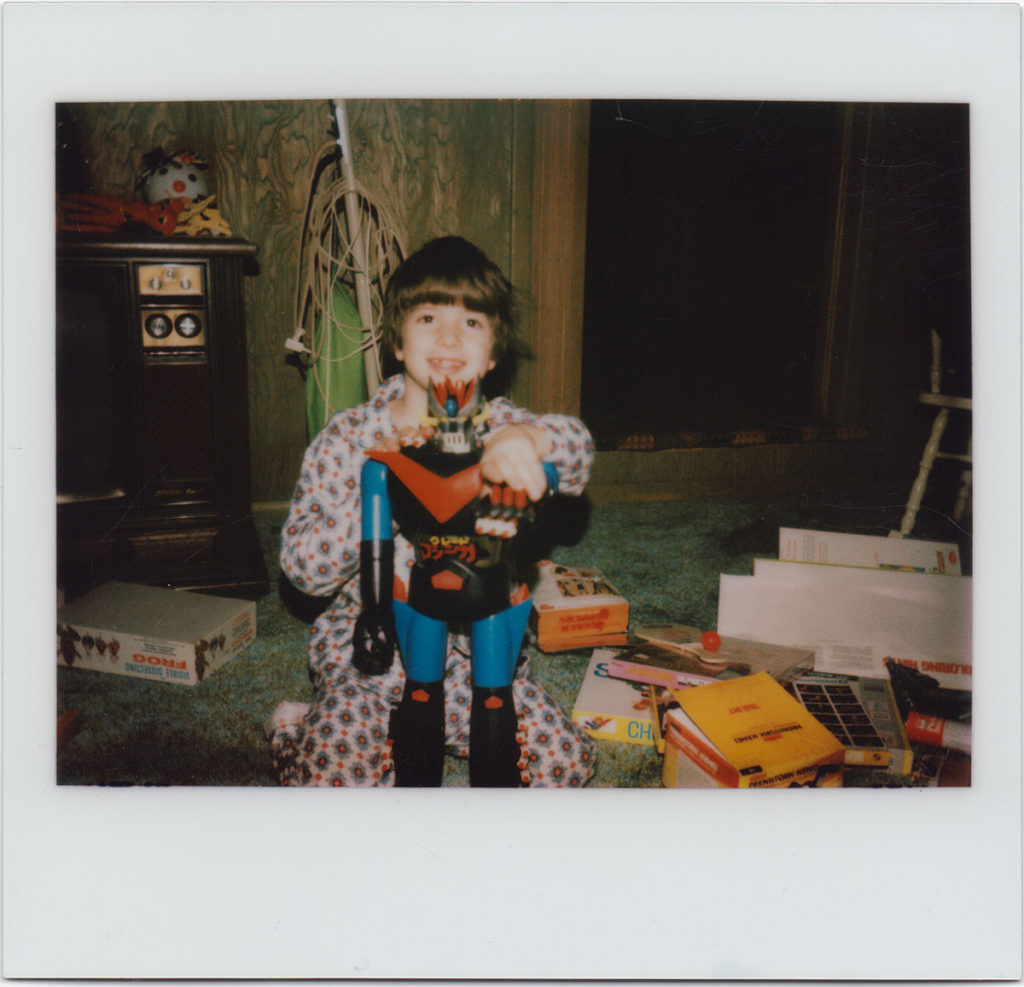 I found this photo at my parent's condo. It shows me in my pajamas Christmas morning in 1976 and I just unwrapped the greatest toy ever. My mother trekked from store to store in the cold Rochester night looking for this specific Shogun Warrior from Mattel that I craved. None of the other warriors would do. I had to have The Great Mazinga. A robot that could shoot plastic rockets out of its fist.
You have to remember, Japanese robot toys were some serious next-level make-believe 40 years ago. After being gifted this epic Christmas present, the Visible Dissecting Frog didn't stand a chance. You can see it discarded behind me. No time for plastic frogs. I have a robot that can fire missiles! Luckily, we didn't have cats.
Shogun Warriors – As seen on TV:
For fans of analog, the photo was made using a Kodak Instant Camera which just came out in 1976. Clearly Eastman Kodak did not like losing money to Polaroid and made use of their patents to make an instant camera of their own. Ten years later Eastman Kodak paid Polaroid the largest settlement in US history for patent infringement at $925 million dollars.