Brooklyn, NY – Express Shuttle took Peter and I from Park City to the airport. As the van wound down the mountains, I felt something that I assume a lot of people feel: Next year, I want to come back with an Official Selection for Sundance 2014.
This series of blogs is actually part of that long process. It represents the 'soft launch' of my new website – EGGWORK.COM. My goal is to build an audience for my work. I encourage you to submit your E-mail or connect through social media (see above), & keep coming back to the site. The simple (& free) act of commenting below, "Liking", Tweeting, or subscribing goes along way.
Thanks, Matt
P.S. I never went skiing.
Special thanks to Linda Moroney for alerting me to this. I'll put it under the "Wish I Had Thought Of, Done That" category:
1:50 PM – High West Whiskey & Saloon
Back to the distribution lecture (#ArtistServices). Yes, it's at a whiskey factory, but they're only serving lemonade. Hard to focus on a power point presentation while full of rye.
However, I did take a break to see my first film at Sundance (on my 4th and final day here). It's called Emanuel And The Truth About Fishes. It's a haunting drama with Alfred Molina and Jessica Beal. It was produced by MRB Productions, a forward thinking company who are doing amazing work.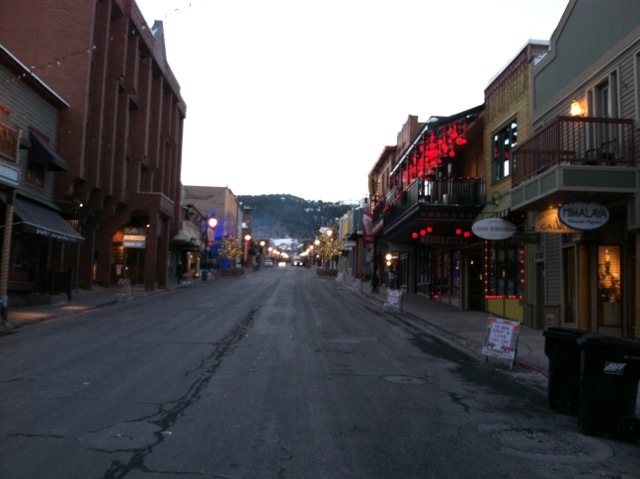 7:35 AM – Westgate Shuttle
All right, the title for today is a little dramatic, but it's cold and I have zero coffee in me. Zero.
Big thanks to Tim, Rich, & Nora from the NY Film Office for a lovely dinner last night. We had three tables of Western New York film folks at Red Stone Brewery. Good times.