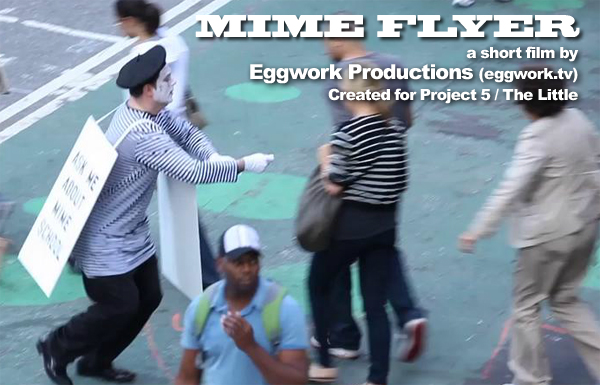 Coming soon to Eggwork.TV – Mime Flyer. A new comedy short film by Eggwork Productions. This short was created for Project 5. A new series of underground film at The Little, Rochester, New York's premiere independent and foreign theater.
The film was lens in Time Square NYC by Wei Pun and starring Marc Raco. You can see the short playing before every screening of Moonrise Kingdom & Take This Waltz at The Little this week & next week during the Project 5 screenings (August 24 – 30, 2012).
Please subscribe to find out when we'll be presenting Mime Flyer on this site.