I thought last week's Miami Dolphin GIF could not be topped. But then this happened:
Listen,  punter Brandon Fields had a great day pinning the New England Patriots back and helping the Dolphins win the game. But in the immortal words of Homer Simpson, "Barney's movie had heart, but Football In The Groin had a football in the groin." Clearly the pigskin wanted a mustache ride. Or the ball was reminding Brandon that Movember was over.
I couldn't find a GIF funny enough to capture the incident, so I made one of my own. Okay, this one is pretty great as well: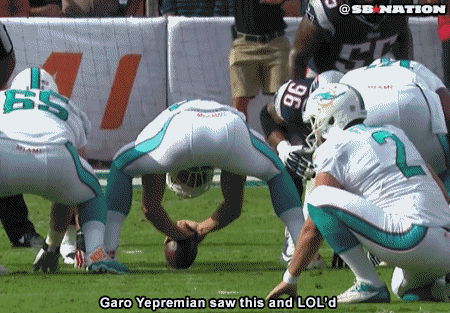 What's the secret of comedy? Timi- OW! Someone threw a football in my face!