Old Timey Steroids (1:29) – A recent discovery shows that baseball steroid use is not just form this century, or the last century, but the century before that.
Starring Michael Koldan, with Marc Raco & Rick Staropoli, written & directed by Matthew Ehlers.
Special thanks to Crystal Pix for letting us borrow the cast & set of Signs of the Time (directed by Don Casper, art direction Leif R. HerrGesell, costume design Melissa Clark, makeup department Lynn Catalano, Cindy Kyle).
Publicity curtsey of IndieBloc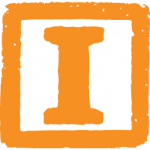 New York we love you! Send us your videos!
Go to http://indiebloc.com/r/S7sEJ