Thanks to The Current for tipping me off about the new My Bloody Valentine release. This band remains close to my heart even though they haven't produced anything in 21 years.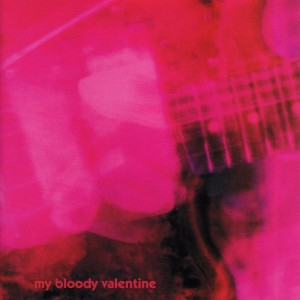 I was living in Los Angeles when the Loveless EP was released. The CD (yeah, let's all remember those) was in the record collection of almost every friend I had. Well, at least the friends whose musical tastes I aspired to. I still remember listening to Soon over and over again on any number of road trips through the desert or in my car on Pico outside Jabberjaw.
The looping feedback and distortion was not revolutionary, but tight and made your head sway uncontrollably. The fact that they would never be a commercial success on the level of Nirvana or R.E.M. appealed to my sensibilities.
I remember going to their show. After an amazing set they ended with a 25 minute wall of discordant sound that seemed more like a practice session than a song. At the 26th minute my date wanted to leave. The next day I asked a friend if they played another song after that long sonic assault. Turns out they didn't. Amazing attitude. Amazing music.
Soon after they released the album on their website – it crashed. I can't decide if this is fanboy exuberance or a clever PR stunt. Either way I'll be buying, sound unheard, the second the site is back up.
3/2/2013
I bought the album. Face melter. I find that I eat to give the music my full attention. I can't just put it on as background music while doing other things. A phenomenon I can only call 'headphone music'.