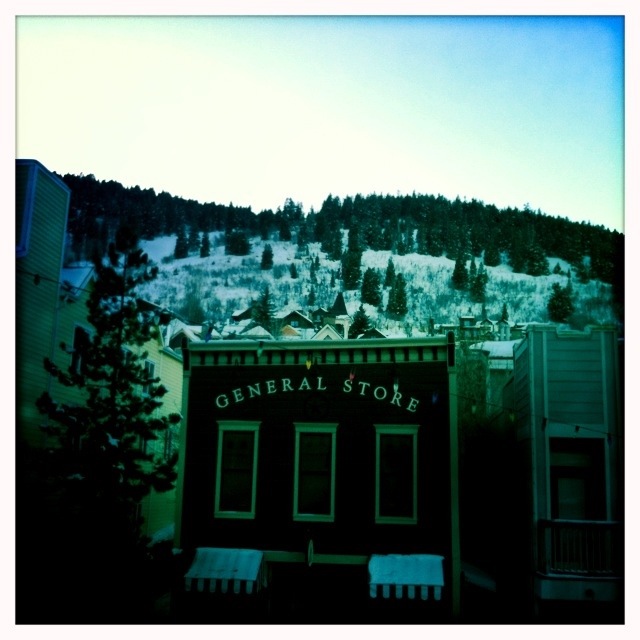 12:19 PM – Sundance Filmmakers Lounge
Full disclosure. I don't have a film in the festival…this year. I have in the pass & that gets you a laminate. That allows you access places like the Filmmaker Lodge and, better yet, the ASCAP Music Cafe where I'll get to see Sea Wolf. OMG! They're playing You're A Wolf by Sea Wolf as I type this. Dig.
But here's a not-so-secret secret: You can buy a pass. My friend Peter went through the process and scored us two passes. So if you do decide to attend the festival, I recommend doing the same. It's a much better experience.
11:09 AM – Condo
Pete is watching the Sabers. I just watched Clint Dempsey score an extra time goal for the Spurs to tie the game with Manchester United. And there's some American football games on apparently. I guess. I just can't find any cable sports shows that are previewing the NFL games at all. SARCASM! As you can imagine, it's hard to keep wandering around in these high altitudes day after day without getting tired. I know, stop whining. Onwards and upwards!
So here's something funny from yesterday. I was in the HitRecord.com room and Joseph Gordon-Levitt walked in with his camera rolling. I didn't think much of it at the time as I was too busy trying to be a sophisticated New Yorker and pretend to ignore the famous person in the room. I failed. I couldn't help take a picture of my friends Chris & Peter, knowing full well that Mr. Levitt was in the background.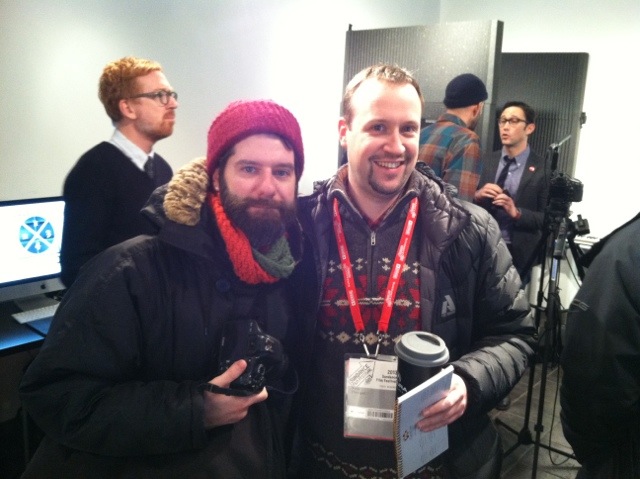 Here's the funny part. Mr. Levitt captured me in the background during his filming.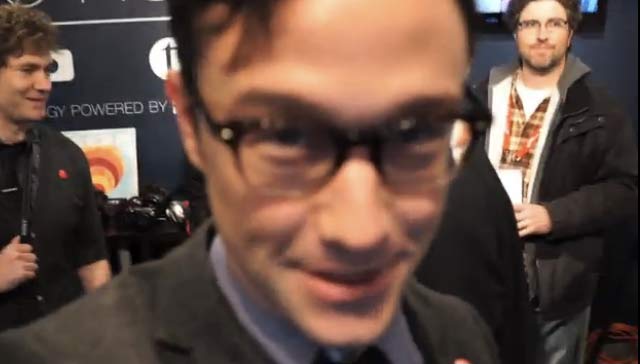 HEY! I never signed a release! Here's a link to the video:http://www.hitrecord.org/records/1115070
It's only fitting I got in somebody's shot. The overload of people documenting there experiences here at Sundance through the tiny prism of their phones & cameras is overwhelming. Must be sure to stop, be in the moment, & smell the roses (& then Instagram sed roses).