Writer, Director Matthew Ehlers is now residing full-time in Gowanas, Brooklyn. To celebrate, please enjoy a production filmed in Matt's adopted city. It's called The Mime Flyer.
To get a password, read on:
GET YOUR FREE PASSWORD by doing one of the following:
"Like" us on Facebook
"Follow" us on Twitter
"Follow" us on Vimeo
"Subscribe" with the E-mail form above
If you do, you'll be sent the password. The Mime Flyer stars Marc Raco of Monkey Radio. Cinematography by Wei Pun. It was edited by Chris Hogan-Roy.. And if you hadn't notice, the Vimeo link above also feature a 'tip jar'. Just saying.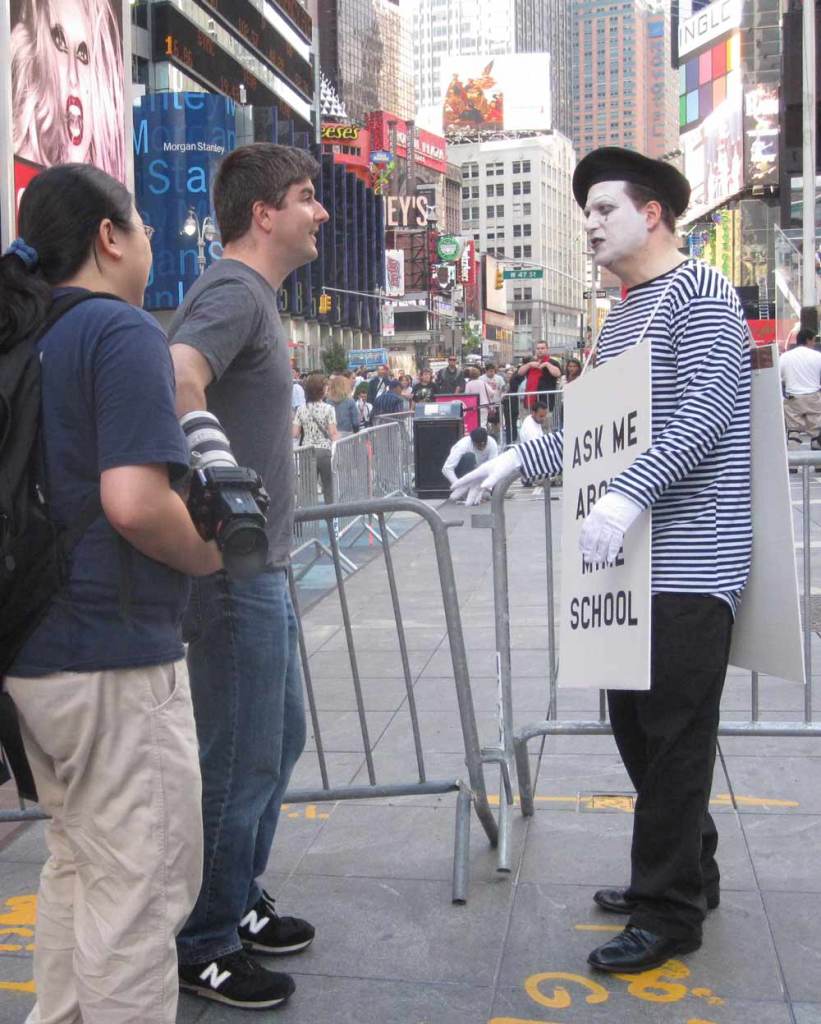 The Mime Flyer (2013) – Director Matthew Ehlers discusses a shot with actor Marc Raco and Cinematographer Wei Pun.
The latest comedy short film by Eggwork Productions.
The Mime Flyer was created for Project 5 – A new series of underground film at The Little Theatre – Rochester, New York's premiere independent and foreign theater.